There are some incredible women who make up this knitting world that I'm so lucky to be part of. This shawl celebrates the blending of all of the talent across the industry - and hopefully brings you some squishy knitting joy! And it's no accident that it's International Women's Day! Let's hear it for the WOMEN!!!!
What is International Women's Day?

International Women's Day (March 8) is a global day celebrating the social, economic, cultural and political achievements of women.
IWD belongs to all groups collectively everywhere.
IWD is not country, group or organization specific.
~ via https://www.internationalwomensday.com/
Since International Women's Day is about unity, celebration, reflection and advocacy for change, I thought it would be a perfect day to share a new shawl pattern that is all about celebrating the amazing talent of the women of the fiber community. We can come together to celebrate the AMAZING WOMEN in our lives and make a change for other women at the same time!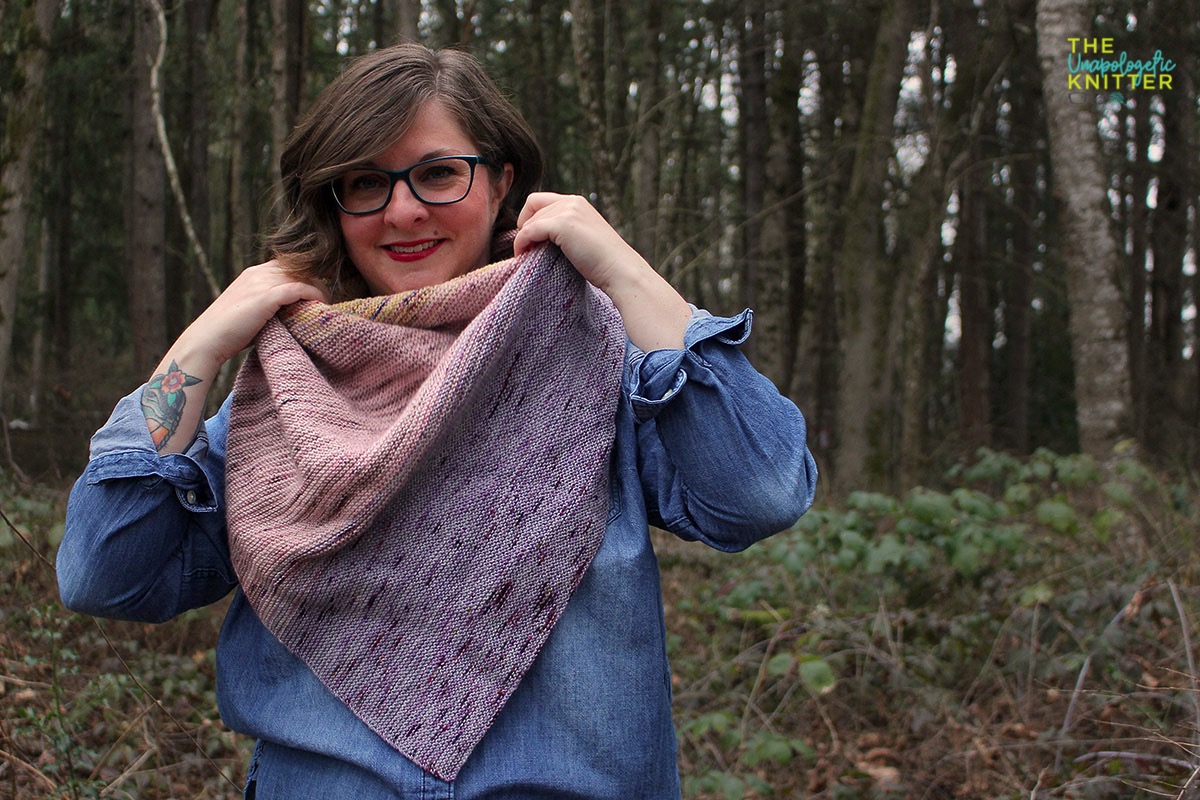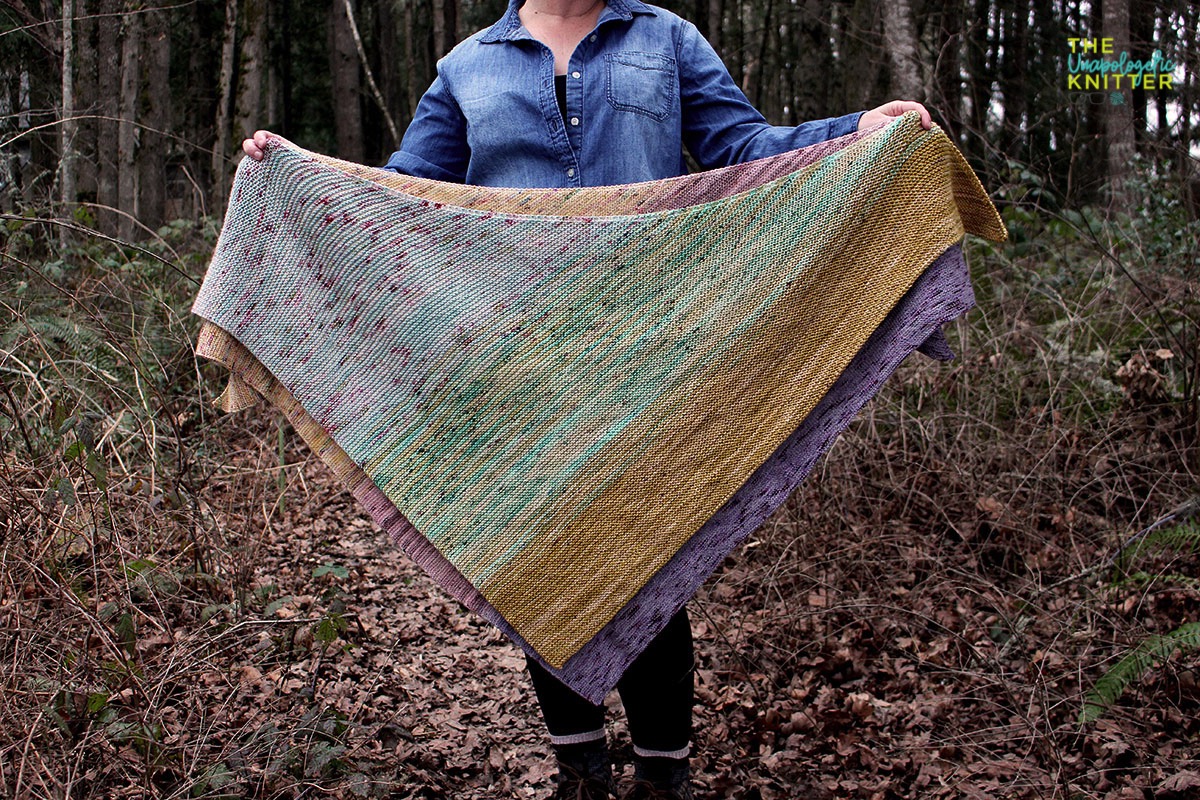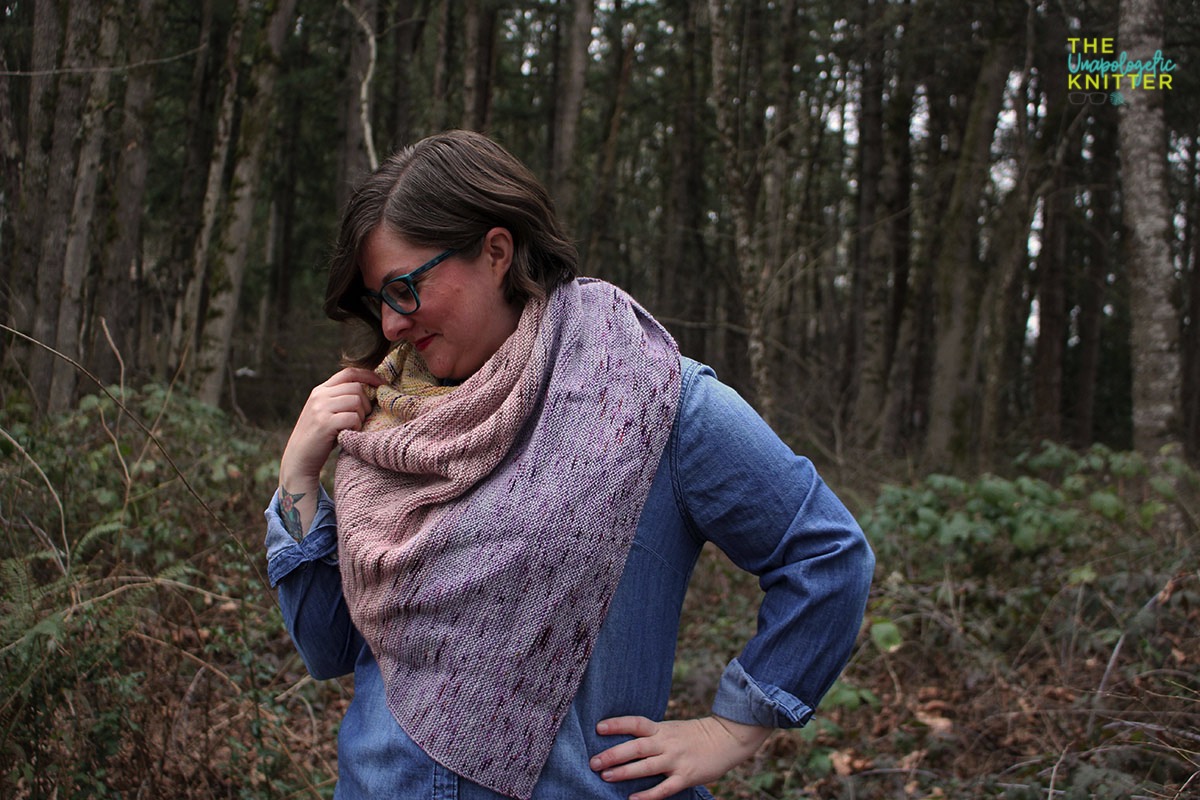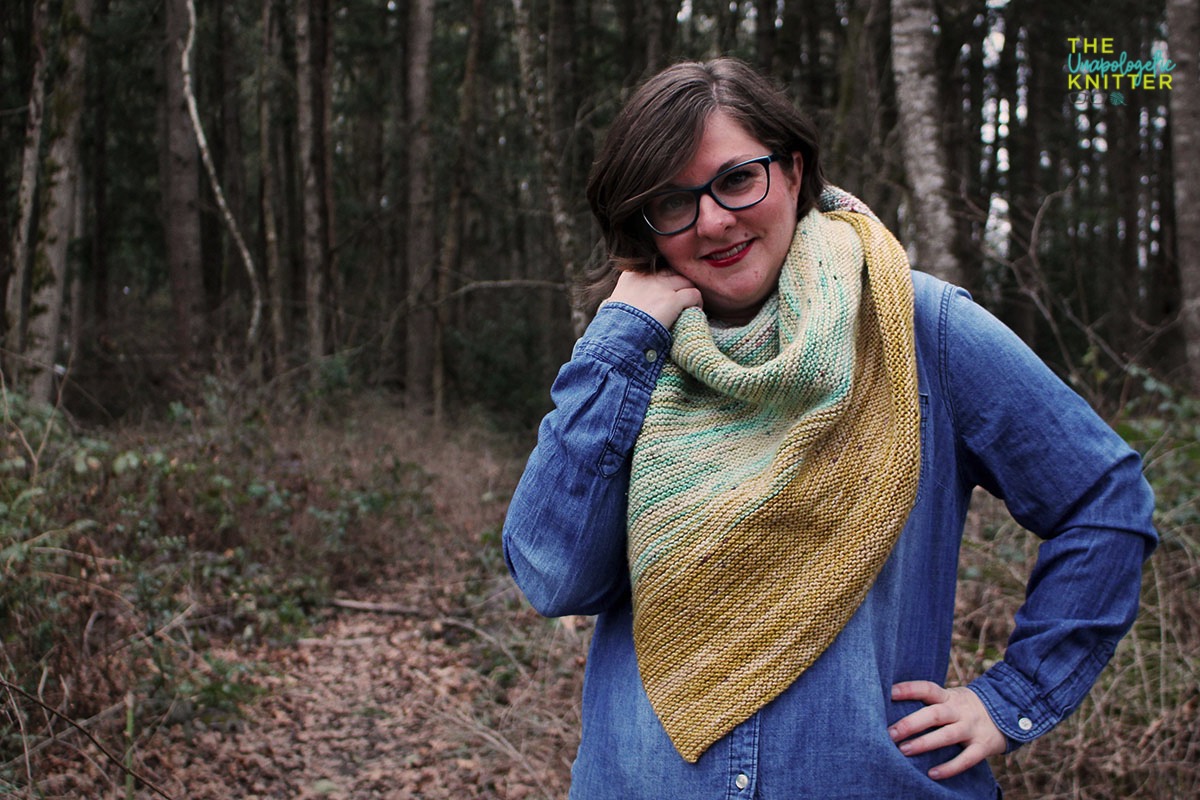 How To Affect Change
So you're probably wondering how knitting a shawl can make a change, right? Well, I certainly don't have all of the answers but I'm hoping we knitters can come together and make a small change with two organizations.
The sale of this shawl, which is available for just $4 on Ravelry, will be used to make donations to two women-based and run organizations making positive impacts in two sectors of women's lives. $3 of each pattern sale will be divided and sent off to Women for Women International and Girls Who Code, Inc. The remaining $1 goes to covering all PayPal and Ravelry fees.
Girls Who Code was founded with a single mission:
to close the gender gap in technology.
This charitable organization really struck a chord with me as I read statistics on young women in school who profess an interest in the science and technology (STEM) streams when compared against the actual rate of follow through. Girls Who Code is providing opportunities outside of the regular school curriculum to give education and training that will allow young women to enter the computer / programming workforce that is, truly, our future.
Our year long social and economic empowerment program provides marginalized women with the opportunity, often for the first time in their lives, to come together in classes of 25 women to build support networks, to share experiences, to learn critical skills, and to access new resources.
What struck me most about the content of this organization is the belief that women are not merely victims of war, but are the mechanism for change. It's powerful and motivating and that can change lives. While these women are not local to most of us, unlike the young women and girls who are helped by Girls Who Code, our sisters being assisted through the Women for Women International program are just that: our sisters. If I can help make a small impact on their lives, even from a distance, I'm happy to do so!
This shawl is knit up using 3 skeins of either fingering weight or DK weight yarn (the pattern provides instructions for both) and is designed to be accesible to all knitters (see the list of required skills below).
Each of the colors shift into each other. When choosing colors, it is recommended to look for colors/speckles that are similar from one skein to the next. For example, in the Fingering weight shawl, the pink speckled matched the pink speckles in my yellow skein; and the purple skein matches purple speckles in my pink skein. I chose to shift from lightest to darkest but get creative! Just choose your 3 favorites and go for it!
Shawl Finished Sizes: Fingering (DK)
62 (55)" / 157.5 (140) cm at the neckline edge,

29.5 (25)" / 75 (63.5) cm from neckline edge to center point
Required Skills
knit

purl

kfb

carrying colors

Icelandic Bind Off (video tutorial provided)