Well! That was a bit of a dry spell, wasn't it? Not literally, dry... it's been raining buckets here, but a dry spell on the ol' blog! I've been super busy creating new designs, many of which are top secret, so I haven't had much to share. But today! Man I'm excited. Today I can release my new favorite wardrobe item: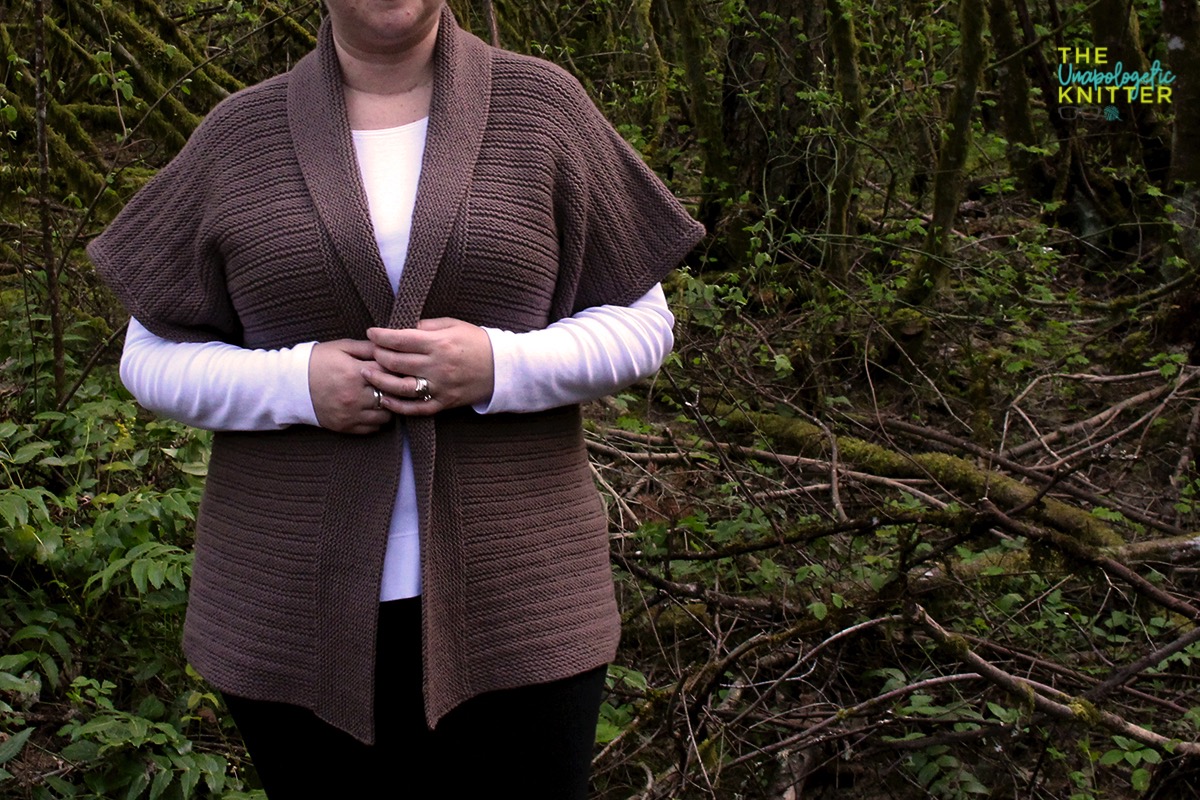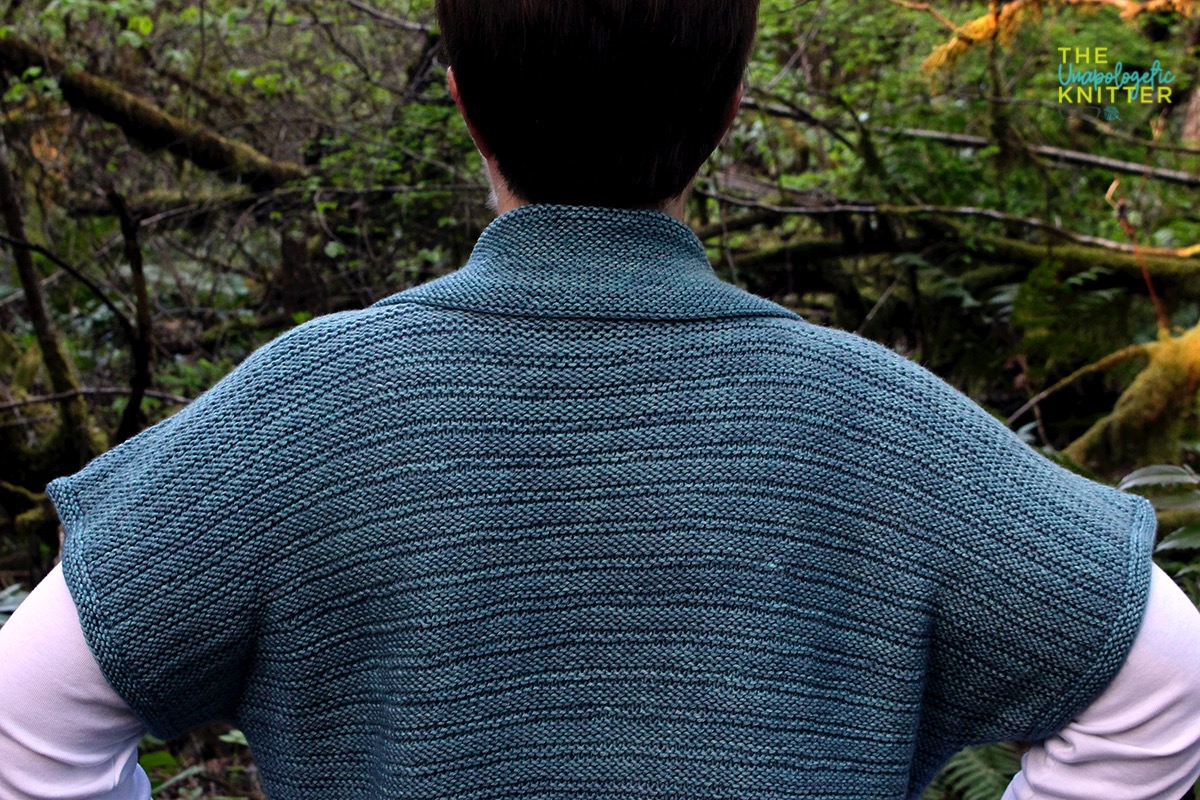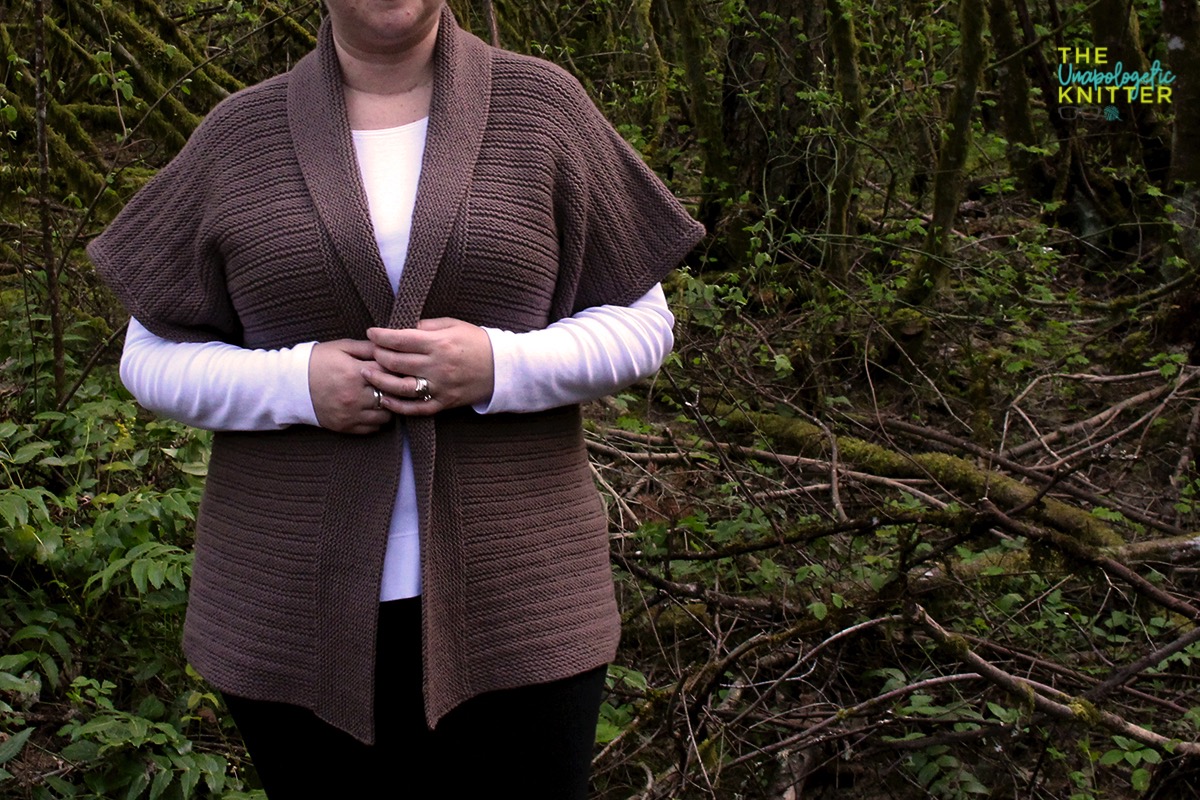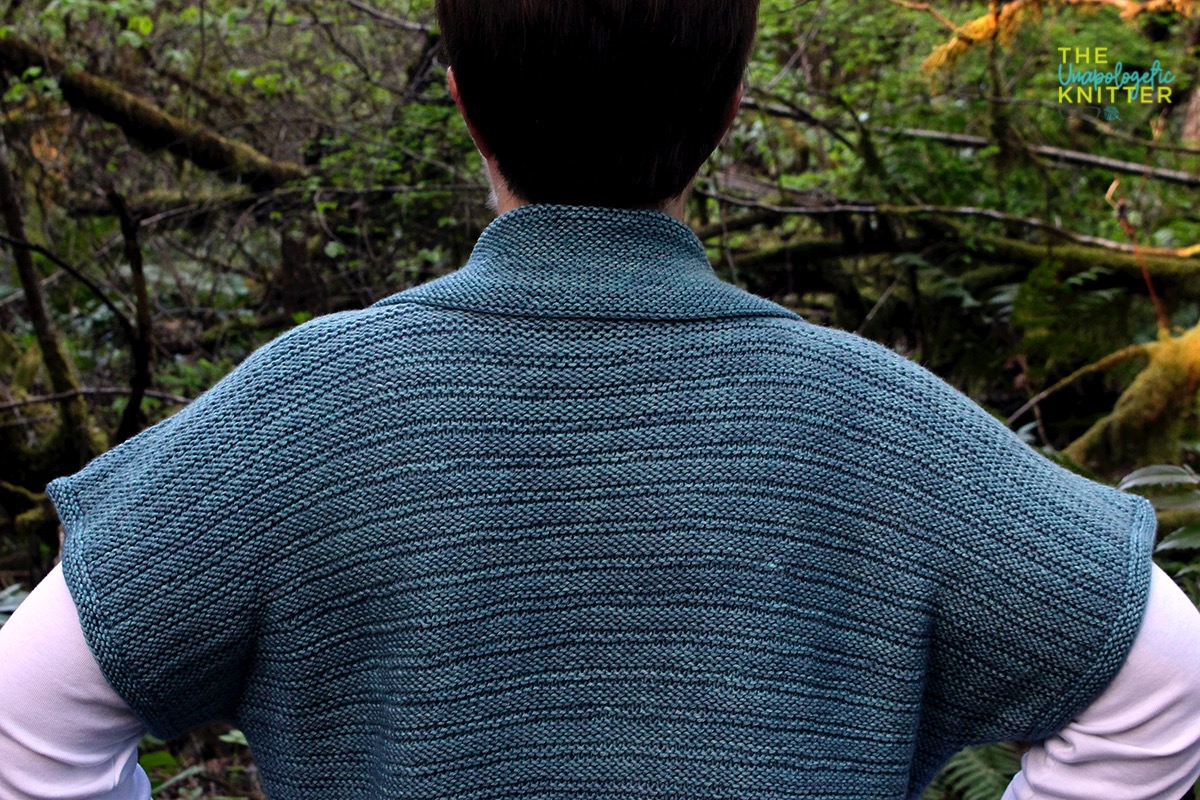 On a recent weekend getaway to the coast of the PNW, my husband and I discovered the Kilchis Point Reserve - a beautiful trail system nestled into a quaint little town (Bay City, Oregon). I knit up this easy-wearing cardigan to take back the next time we visit! And I kept the name short and sweet since "Kilchis" isn't super easy to say. If you're curious, it's 'kill-chiss' - like "chess" with an i. I thought it was Kill-kiss... the locals looked at me like I was crazy.
The simplicity of the 6-row pattern makes this great TV knitting, or heck, road trip knitting as you journey to YOUR favorite getaway. The worsted weight yarn makes the Point Reserve not only a quick knit, but the perfect seasonal transition piece between winter and spring, and again between summer and fall. I picture myself wearing this not only on the walks through the Reserve, but around a bon fire with a glass of wine (or the odd dram of whisky if its really chilly).
Materials List
YARN

Black Trillium Fibres Pebble Worsted (100% superwash merino; 190 yds / 178 m per 100g / 2.5 oz), 5 (6, 6, 7)[7, 8, 8] skeins: 'Floo Powder', OR,

Quince & Co Lark (100% American wool; 134 yds / 123 m per 50g), 9 (10, 11, 11)[12, 13, 13] skeins: 'Twig'

US 5 (3.5 mm) 16" / 40 cm circular needle (or set of DPNs for small circumference work)

US 5 (3.5 mm) 47" / 120 cm circular needle

US 8 (5 mm) 40" / 100 cm circular needle

US 8 (5 mm) DPNs (2, for grafting)

Fixed/ring stitch markers (2)

Removable/locking stitch marker (1)

Row counter (optional, recommended)

Tapestry needle

Smooth waste yarn or additional needles to hold sts
FINISHED SIZES
1 (2, 3, 4)[5, 6, 7]: 37 (39, 41, 44)[47, 51, 54]" / 94 (99, 104, 112) [119.5, 129.5, 137] cm
To fit actual bust circumference: 32 (34, 36, 39)[42, 46, 49]"/81 (86, 91.5, 99)[106.5, 117, 124.5] cm
To be worn with up to 5"/13 cm positive ease.

Modeled with 2.5"/6.5 cm positive ease (Floo Powder) and 4.5"/11.5 cm positive ease (Twig).
PROJECT GAUGE
19 sts and 32 rows = 4" / 10 cm in even Stitch Pattern on Large needle, taken after blocking
NOTES
This sweater is worked seamlessly from the top-down, beginning with Judy's Magic Cast-On at the top of the Left shoulder. Each shoulder is worked separately and then joined at the back of the neck to continue an almost-seamless construction to the bottom of the hem.

To create the kimono-style sleeves, a small number of sts are placed on hold and seamed before finishing the cuffs.

Adjust needle size as necessary to match gauge. The Small needle should be 3 needle sizes smaller than the Large needle when gauge is met (i.e.: a US 5 if gauge is met on a US 8, a US 6 if gauge is met on a US 9).
Written instructions are provided for the entirety of the garment. There is no charting necessary.
SPECIAL TECHNIQUES
Special techniques used in this pattern are the Kitchener Stitch, Judy's Magic Cast-On and the Cable Cast-On. Written instructions and/or links to video tutorials are provided for each skill.